Amare Global is a mental wellness company founded in July 2016 by Hiep Tran. Its mission is anchored on connecting people to create a community that is driven to revolutionize mental wellness. Amare Global falls under the health supplement niche. It promotes personal growth and a healthy lifestyle by putting a premium on mental health.
Tran's previous ventures focused on payment processing, such as the Meritus Payment Solutions and Paysafe. Having a high-ranking position for these two companies provided Tran a relatively credible background in business management.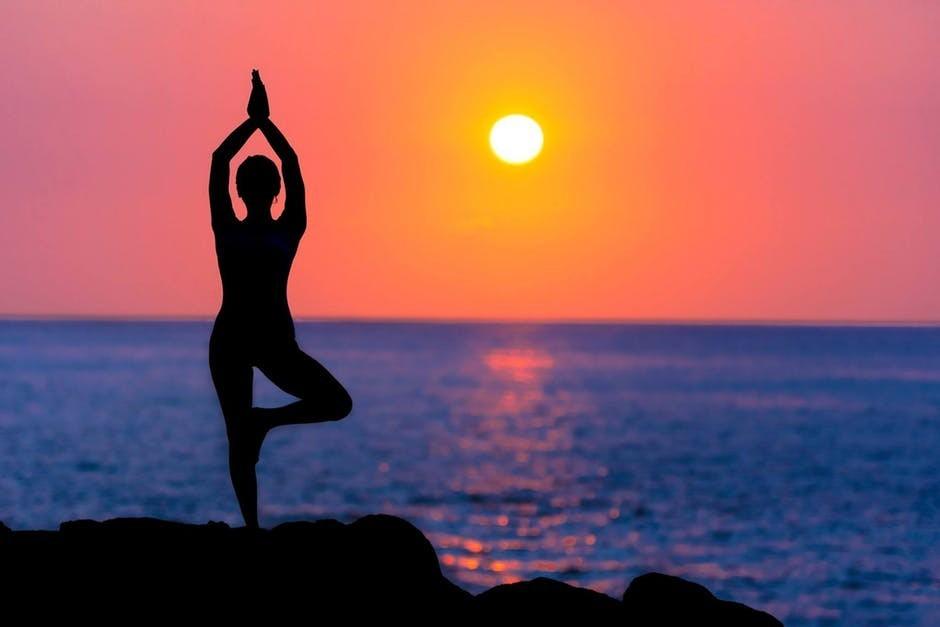 What Does Amare Global Offer?
Amare Global offers a technologically innovative approach by collaborating the concepts from Ancient Wisdom to recent scientific innovations.
FundaMentals Pack, Amare's flagship product, caters to gut-brain axis nutrition system. The gut-brain axis suggests that the gut and brain are physiologically interconnected. It is based on the idea that the nervous system and gut contain neurons. These neurons found in our gut sends signals to our nervous system. Also, the neurotransmitters found in our brain are produced by gut cells. These neurons consist of a neurotransmitter called "serotonin" that are responsible for controlling emotions and feelings functions of our brain. If we fail to take care of our gut system, there is high-risk of damaging the production of a neurotransmitter that could result in mental instability such as anxiety, fear, and loneliness.
Aside from the FundaMentals Pack, Amare also markets various essential nutrients from their dietary supplements. It also targets to improve different aspects of life, including our sleep, energy, mood, pain tolerance, and more.
Amare Global also offers extensive detail on the quality control and assurance of its products. It publicly published the steps on its quality checking and the analytical techniques used in quality control. This could provide increased reliability on the product as well as on the scientific nature it was based from.
Earning Money with Amare Global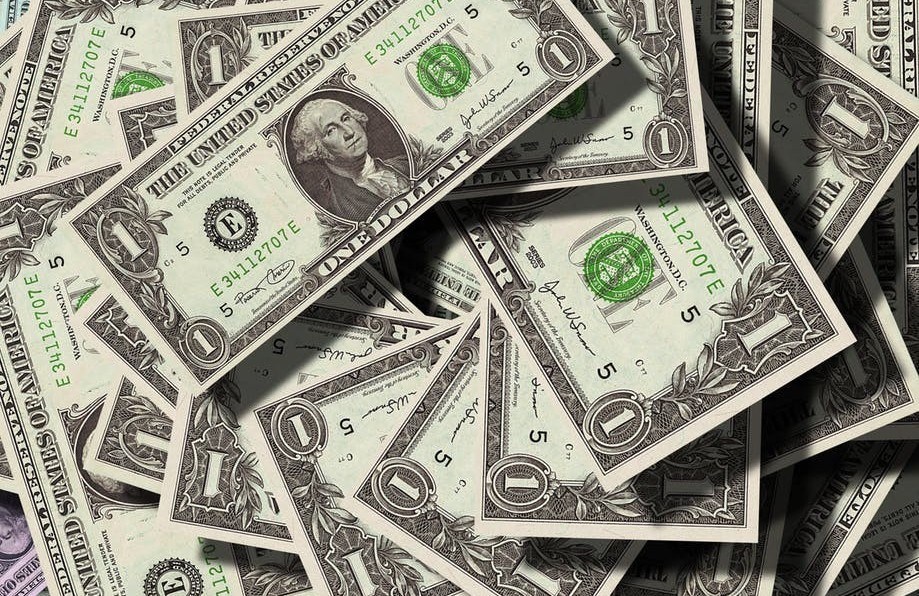 To join Amare Global and make money, you have to pay $69.95 to become a WELLNESS PARTNER (WP). By becoming a wellness partner, you are given the rights to earn commission and build downline by sharing Amare products in wholesale price. Although this fee is relatively cheap compared to others, it is an annual fee that you need to renew to continue as a partner every year.
You are also strongly encouraged to purchase the sales aid produced by Amare Global. It can be reimbursed for up to 90% of its original price granted that is still in mint condition. Realistically speaking, you already used that sales aid for almost every sales pitch. And unless you are extremely careful, there is a high chance that it does not qualify for reimbursement.
Wellness partners have two possible ways to earn money with Amare Global:
Retail Markups
Bonuses & Commissions
Retail Markups
Since the wholesale price is 25% cheaper than the retail price, Wellness Partners can earn this 25% markup. Amare Global also indicates that partners could opt to increase it above 25%.
Bonuses and Commissions
Amare Global also provides bonuses (or commissions) for their Wellness Partners based on the number of sales they placed. These bonuses are divided into different categories.
The first level of bonus that a new Wellness Partner could acquire is "Personal Customer Volume Bonus." It provides a 5% bonus for a total of 500-999 sales, 10% bonus for total 1000-1499, and 15% for 1500 and above sales.
The second level of bonus, called "Heart Start Bonus," aims to provide head start and incentivize newbies to build their team. For the first recruit or upline, the partner will receive a 20% bonus, 10% for the second one, and 5% for the third one. However, this is only applicable to the purchases for the first 60 days.
The third level is "Me and Three Bonus." As the name suggests, it gives $134 bonus for partners who have at least 100 sales with three enrolled customers and partners under the partner. These registered customers/partners must also have at least 100 total sales each.
The remaining of the compensation plan has the same idea: You will earn higher commissions by building a more extensive network of enrollees.
The Pros of Amare Global
Transparency on Compensation Plan and Fees
Amare Global even provided 20-long pages of its compensation plan, explaining thoroughly the commission percentage and how it can be acquired. It also includes the enrollment fee, which some companies fail to disclose. This decreases the risks for hidden charges as you proceed with membership.
Its website also has complete details on the products, including its retail price. You will have the first-hand idea on the cost of the products you are going to sale and decide if it is feasible to market.
In addition to the Compensation Plan Handbook, they also have Policy Manual that talks about almost all of the technicalities, policies, and other relevant information you need before joining their company.
Offers Growth Throughout the Years
Concerning the transparency, their compensation plan provides a detailed step-by-step process on how a partner could evolve throughout the years. You are now aware of how many sales you need to acquire and what comes with it. This remains the primary career growth in MLM companies.
Relatively New
Similar to other MLM companies, those who are on the upper level of the organizational line benefits the most in their compensation system. So if you enter Amare Global now, you will have a higher chance of building multiple uplines in the future that will open opportunities for more sales target and commissions.
The Cons of Amare Global
Questionable Product Background
Despite the admiring advertising and delivery of the gut-brain axis and antibiotics, there is still limited academic research on its effectiveness that makes the products medically questionable. No clinical studies were conducted to prove its success in maintaining mental wellness on humans.
Also, in 2014, Federal Trade Commission charged Shawn Talbott, the brain behind Amare Global's innovative products, with a lawsuit for allegedly marketing unsupported claims and misleading marketing. The defendants in this case, including Shawn Talbott himself, agreed with a settlement. They refused to admit any legal liabilities. But still, this case tainted the credibility of the Amare's product. Scientific rigor and ethical considerations are vital in marketing nutritional supplements, most especially if it covers a sensitive aspect of medicine, mental health.
Compensation Plan Puts Premium on Recruitment
Although Amare global provides a large percentage of bonuses, it mainly caters to incentivize recruitment and not on the product itself. It is also manifested in the ranks and titles of the partners wherein it specifically said that it is based on "mentoring and partnering."
Ridicoulus Number of Required Sales
The main product of Amare Global, MentaBiotics, retails for about $100 per bottle. Other products retail for about $50, however, it is ideal for you to market the unique products of the company.
And with that, you need to sell at least 500 bottles, which is equivalent to $50,000, for you to be able to qualify for commission. This only constitutes 5% commission, and you need to add 500 more sales for a 10% commission.
Is Amare Global Worth It?
Amare Global is a legitimate company that offers actual and physical products under its niche and enough compensation for its distributors. On top of that, it also comes with its desirable qualities.
However, just like other MLM, before pushing through on membership, you should be able to understand first the advantages, disadvantages, and nature of the products you are going to sell.
Even though Amare Global compensation system highlights recruitment incentives, your performance still depends on your ability to market the products. If you don't understand the primary benefits of it, I suggest you take a step backward in joining Amare Global.
Lastly, the numbers in the compensation plan are way too high, realistically speaking
Considering that there are already a lot of established health and wellness companies that provide similar products as Amare. With this type of niche, the market mainly relies on the brand in hope for greater effectiveness.
So, in conclusion, Amare Global is not a scam and offers a legitimate opportunity to earn money. However, it still does not guarantee dependable financial turnovers to provide for day-to-day expenses. There is a massive risk in joining this company because of its nature.
It takes a firm belief on the products and skills on building a reliable team within the company to even stand a chance of earning actual money.
The Better Way to Earn Money

If you are looking for a more reliable way of earning money, then I suggest you look into affiliate marketing. Affiliate marketing deals with an individual who promotes products or refers customers directly to the merchants. With this, that individual acquires all of the commissions from his/her referrals. There is a lesser risk, if none at all, with affiliate marketing as it requires no membership fees, annual/monthly payments, training fees, sales aid fees, and such. You own the responsibilities on building your skills to market the products/services.
Affiliate marketing addresses one of the flaws of MLM, heavy emphasis on recruitment. If you look into it thoroughly, the logic of MLM becomes flawed. Why? Because if the products that you are marketing are reliable, you don't need to ask other people to sell it. You can market the products on your own, so that you can get a bigger profit for each sale. Also, affiliate marketing focuses on marketing strategies, promotions, and planning, which I think should be the right approach to the business.