If you're a student who needs extra cash for the weekend, a mom who needs some extra income, someone who just got laid off from work and needs to make ends meet or just anybody who wants another income source, testing products at home could get you some money in a fun and rewarding way.
If you think that you can make some serious money in this way, you better give up this hope right now. In my opinion testing the products is not worth the time and effort. If you want to do it for money only, then better forget about it. You'd better learn how to make money online with Wealthy Affiliate.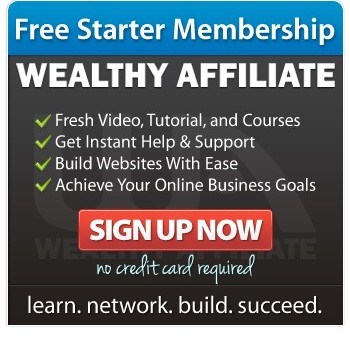 If you want to test products at home for fun, and make some extra money, then please keep on reading.
It may seem too good to be true, but product testing is a real thing in the online world.
Usually, companies send out new products to big-shot, established bloggers. The good thing is, non-bloggers also have the chance to get paid to test products.
Companies compensate people for their opinions about new and old products. As to how much, there isn't a single value for that. Different companies pay differently.
Some companies pay cash while others in different ways, like vouchers, Amazon gift cards, etc. They pay you with the products that they let you test.
When you receive the products and finished testing it, you have the discretion to either give it away or put it on sale.
This is somehow similar to the concept of taking paid online surveys. The difference is, with product testing, they often let you keep the product after the testing period in exchange for the honest review you make for them.
Companies are willing to make this bargain because they need the information. They use this info to make improvements to the products before they push it to the market.
It would be senseless for companies to spend a huge amount of money for a product launch if they receive tons of negative feedback during the product testing period.
With product testing, they could get back to the drawing board to make some improvements based on the feedback that they receive. Thus, they would be able to make wise use of the funds they have for a launch.
Market Research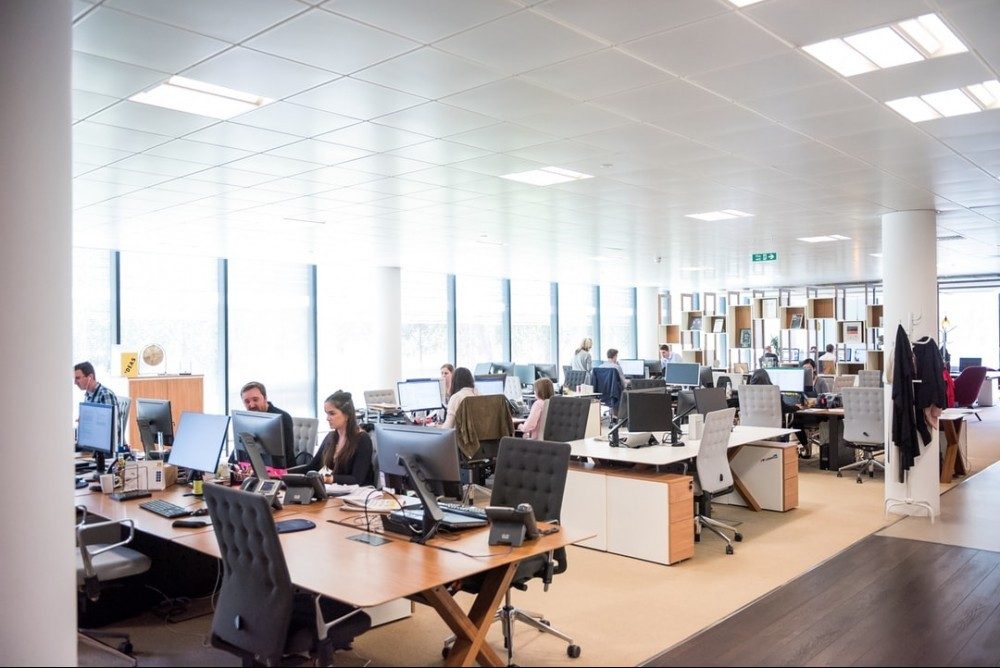 Market research is also known as paid beta testing. This involves providing your opinion to a company to help them improve their products.
Notable brands need many people's opinions on their products. This gives them understanding about their products' future performance.
It is not guaranteed that any company will give you a physical product to test. In some cases, soft products are what they let you test. These are usually sent through email. They might ask you to try a streaming service, an app or digital services of that kind.
They pay you get on testing these products would much likely depend on how many and on what types of programs you join. Joining more programs means you might get more chances of making money through testing products.
How Do I Get Paid?
It all starts with registering with several sites that offer product testing. These sites would most likely ask you to fill out a registration survey. This survey helps to identify your demographic information and match you with appropriate products to review.
After completing the testing and submitting feedback, you will either receive gift cards, the product tested or cash.
Many reputable brands look for this type of research method to gather honest feedback.
We will discuss 5 companies that are looking for product testers.
Tip: It would be practical to make a new email account, or if you have several accounts already, dedicate one for this work. Websites will always send emails about opportunities for product testing. With a dedicated account for this, you wouldn't get your personal and work life mixed up and make you confused.
Pinecone Research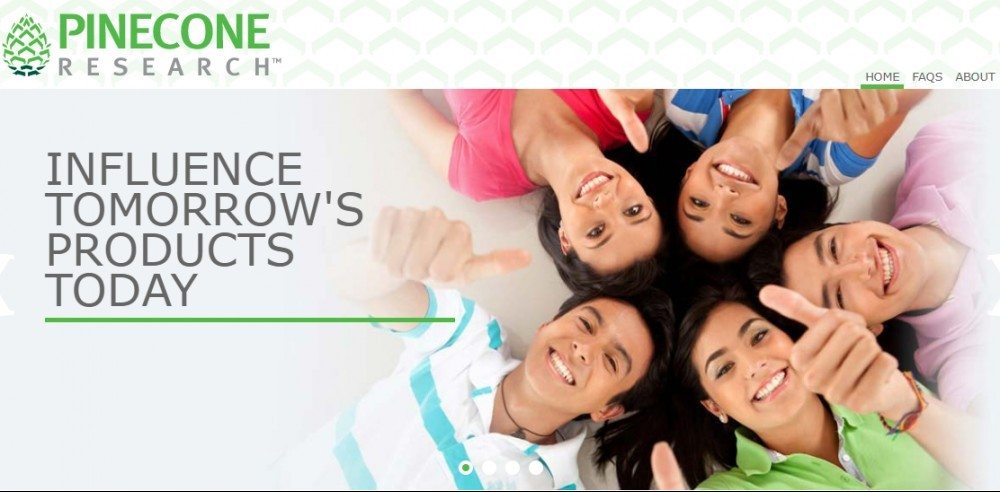 Pinecone Research is a sub-brand of Nielsen. It focuses on products that are not yet launched to the public.
Nielsen is a company that polls American consumers for TV ratings.
The website pays through points after completely answering questionnaires regarding a product they would send. These points can then be redeemed as prizes or as cash.
There are a number of gift card options to choose from. This includes virtual Visa cards, branded products and even Sweepstakes.
The good thing about Pinecone Research is that they offer a clear compensation. They give you $3 for every product test survey.
Being a sub-brand of Nielsen implies the reliability and good reputation of this website.
However, panel positions are not always available. If your information is not in line with what they are looking for that specific product search, you will have no product to test about.
They only keep the information you give for a few weeks in case your information matches with a specific need. If it doesn't, you will have to re-apply after some weeks to make yourself available again for test jobs.
National Consumer Panel
Like Pinecone research, National Consumer Panel (NCP) is also a sub-brand of Nielsen.
NCP is in a joint venture with iRl I which both work behind the Homescan program.
Upon signing up to become a product tester, they will send a handheld scanner or an entrance to the mobile app.
When shopping, the bar code of a product is scanned in order to earn points. These points could be used to redeem gift cards and merchandise.
Answering surveys would add additional points. This would also include you into a weekly, monthly and quarterly sweepstakes in order to have the chance to win bonus points, more gift cards or cash.
The good thing about this program is the easy registration. The form could be filled out in less than 5 minutes and the questions are easy to answer.
Like Pinecone, NCP's connection to Nielsen gives them an excellent reputation.
Want more credibility? Check their Facebook page in order to see the great number of panelists that are happy with the compensation and professionalism they give.
Also, being registered adds your account to their database. This would mean that you will put on the wait list.
They periodically recruit considering demographic clusters and geographic locations. This would mean they might need you anytime.
Vindale Research
Vindale lets you test a product, but requires you to return the product after the testing is done. However, with Vindale, you get paid with cash so that is not all bad, especially when you need that money more than the product you tested.
For new users, Vindale offers a $1 bonus upon signing up. They also pay as much as $50 per survey. This makes Vindale one of the most profitable products testing website available.
It starts by applying for vacant surveys and answering some questions to see if they qualify for that test.
When chosen, the participants will answer queries regarding both physical and digital products they have used before.
They get paid either through PayPal or by withdrawing it through a bank. It's easy and efficient.
JJ Friends and Neighbors
One of the largest brands in the market also pays you to test their products. Johnson and Johnson, is the owner of Neutrogena, Aveena, Clear and Clear and a whole lot of bathroom products.
The program lets you test the products and keep them afterwards. This is even before these products are put on the market. This would include cosmetics, perfumes and all other self-care products the produce.
They pay testers mostly through Prepaid Visa Gift Cards.
The program also lets you participate in other opportunities such as in forums, online surveys and focus groups.
The good thing about their program is that anybody is able to join. Also, they carry a great reputation with the brand they have thus you could expect that they would deal with you professionally.
Another available opportunity for those in NYC is that if they have sensitive senses, they might sign you up for training in one of their dedicated sensory panels. This requires long-term commitment.
McCormick & Company, Inc.
If you love the kitchen, then this company is not new to you. They are famous for their wide range of spices and seasonings and food testing is what they offer.
To become a product tester or as a panelist as what they call them, you have to apply to be one. They then put you on a database and from their receive emails regarding testing opportunities.
Since many people participate in their testing, you have to respond promptly or lose the chance to become part of the panel.
The tests go for about for as short as 30 minutes and for as long as 2 hours. Each test is paid at around $10-15 through Amazon gift cards.
The good thing about this kind of testing is that it involves food items which leaves you full after the test.
Like Vindale, they pay generously. You could get paid up to $30 per hour depending on how long the study takes and the compensation they give to a specific test.
If you are interested in earning $30-100 more, the company also needs participants for their in-facility testing. The tests usually last for 30 minutes up to 2 hours.
You can read here how to join their consumer testing program.
Conclusion
Product testing is very rewarding and fun for some people. You get the opportunity to use products, even before they are made available for the public. Plus, you get paid in exchange for your opinions on the products.
If you find trying new products fun and you want to make some extra cash, then this might be a good fit for you.
I personally would not recommend it for someone who wants to make some serious money and become financially independent. Your time would be better spent by learning how to start your own online business for free and how to make money with affiliate marketing.
You can learn affiliate marketing for free with Wealthy Affiliate