Many people are wondering and asking how to earn money on cryptocurrency. There are many ways to do that actually. But first, do you know what cryptocurrency is?
This post aims to briefly explain what cryptocurrency is, its risks involved, and the different ways on how to earn money from cryptocurrency.
What Is Cryptocurrency?
What is it? What's with all the hype?
Cryptocurrency is simply digital money. It can only be transferred online from one user to another, with confidentiality and complete freedom. It is not circulated by any authority. Therefore, it is apparently resistant to any intervention or control by any government.
You will need to understand Blockchain, which is cryptocurrency's base, to comprehend the risks of cryptocurrency.
Blockchain is a decentralized, digital, public account of all crypto undertakings. Completed "blocks" or transactions are listed and added to the chain in chronological order. This way, participants of the transactions can keep an eye on the digital transactions without one main organization or agency keeping a record of it.
Each computer connected to the network automatically downloads or gets a record of the blockchain. Below are the attributes of blockchain:
Permanent – your transaction cannot be changed or canceled after confirming it. Therefore, there are no security guarantees.
Undisclosed and unnamed – the accounts and transactions cannot be connected to actual people or identities. You can just access everything via internet as transactions are done digitally.
Instant – your location does not matter. There is no need for verification or validation from other parties as well. Transactions happen and are confirmed instantly.
Protected – this involves robust cryptography to ensure secure transactions.
Free – anyone and everyone can download the software to use. You can get and send Bitcoins (and other cryptocurrencies) after the software installation.
Risks Involved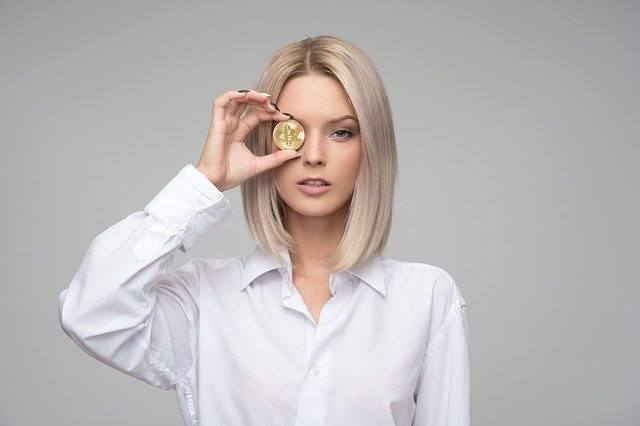 Below are the basic yet distinct risks from using cryptocurrencies:
Volatile nature – this is still a young and evolving way of transacting. Therefore, there is a high level of uncertainty in the currencies. Cryptocurrencies are not supported by a financial organization, assets, credit, or a central bank. Their value is decided by the participants in the transaction. This means that you will lose in trading activities if their value suddenly drops.
Fraud and stealing – it is pretty much like cash that you can use to buy and sell so, naturally, crooks are attracted to it. The offenders can steal "keys" to your crypto wallet and drain them, and even infect your computer with malware to steal your crypto.
Irreversible – Since crypto is decentralized and is not backed by any authority, there is no way to recover lost money if your key is lost or stolen.
Not regulated – there is no anti-money laundering law in place for cryptocurrencies. Let's add the fact that cryptos are decentralized and complicated. Thus, money launderers are free to use this platform.
Limited – since it is limited, participants in the market can manipulate it.
How to Earn Money On Cryptocurrency?
Now that you know the risks involved, let us now go to the part we are all excited about: how to make money from cryptocurrency.
I know that the discussion above made you dizzy. That's understandable given the complex nature of the subject. But the good news is that anyone can learn how to earn money with cryptocurrency. Here are the ways arranged according to difficulty (starting with the lowest):
1. Buy and HODL (hold on for dear life)
Difficulty: Low
Time Needed: Low
Potential Earnings: High
This is the most popular, common, and easiest way to earn with cryptocurrency. You will need to buy a currency and wait for its value to go up. When it goes up, sell it at a higher price than when you bought it.
We recommend buying Bitcoin, Litecoin, Ethereum, and Ripple as these are the leading currencies today. They have been around so they are considerably safe. Other cryptocurrencies might be too cheap and might just vanish.
By the way, HODL is an actual term used by investors. This is not a typo.
2. Buy and HODL for dividends
Difficulty: Low
Time Needed: Low
Potential Earnings: Medium
All you need to do is hold the currencies. You don't have to buy or own them. Just hold it. Some of the coins recommended for this are Neo, kuCoin, CryptoBridge, Neblio, and Komodo.
3. Staking
Difficulty: Low
Time Needed: Low
Potential Earnings: Medium
This is a combination of the first two techniques. You purchase a currency, hold it, sell it later for a higher price, and acquire earnings from HODLing it. Examples are Neblio, Komodo, PIVX, Decred, and Navcoin.
4. Microtask
Difficulty: Low
Time Needed: Low
Potential Earnings: Low
You should think about trying microtasks if you are looking for alternative ways on how to earn money on cryptocurrency. Microtasks are small tasks or services you can offer in exchange of cryptocurrency. Sample services include app testing, answering online surveys, and more.
You can head over to Coin Bucks and Bitcoin reward to offer your services.
5. Faucets
Difficulty: Low
Time Needed: Low
Potential Earnings: Low
These are apps and sites that pay in bitcoins in exchange for completing different kinds of tasks. There are thousands of sites like this, but they offer lower compensation. Assignments include watching videos, clicking ads, and more.
6. Freelance for Cryptocurrency
Difficulty: Low
Time Needed: Medium
Potential Earnings: Medium
There are many employers who are more than happy to pay in cryptocurrency. For instance, you can get writing gigs and assorted jobs for crypto from Jobs4Bitcoins, Coinality, Bitwage, and CoinWorker.
7. Cryptocurency Arbitrage
Difficulty: Low
Time Needed: High
Potential Earnings: Medium
You can trade crypto by joining platforms where you can buy, sell, and trade them. However, the rate of a currency in an exchange greatly varies, and is ever-changing.
You can follow the numbers and make profit off of them. Buy low on one transaction, and sell high the next. You can also buy one currency and spend on a different currency with lower dollar per coin rate.
Through this tactic, you will get more coins in total thereby making you more profit than if you invested in one coin and accumulated less of them.
8. Affiliate Marketing
Difficulty: Low
Time Needed: High
Potential Earnings: Medium
You should no longer wonder how to earn money on cryptocurrency with affiliate marketing. It is basically your regular affiliate marketing style except that you are getting paid in coins instead of cold, hard cash.
9. Trading Bots
Difficulty: Low
Time Needed: Low
Potential Earnings: Medium
This is like trading, but made easier as it is already automated. Computers do the calculating and predicting pricing through algorithms.
Through your crypto trading bot, you will be able to buy and sell automatically at the right time. The trading bots you should consider are Cryptotrader, 3commas, and Cryptohopper.
10. Mining
Difficulty: Medium
Time Needed: Medium
Potential Earnings: Medium to High
This is one of the best ways to earn money with crypto because it is passive income. Just set up your stuff, and let it run for you. However, you will need to invest in a high quality equipment because the better equipment you have, the more coins you can mine.
How do you mine? Your computer will need to solve complicated and perplexing mathematical problems. You are remunerated with cryptocurrency if you can solve them.
This is where it gets interesting. The more crypto you create, the harder the problems become. If you don't have top-of-the-line system, it will take you much longer to solve. Don't forget cooling units, and a bunch of other support for your system.
Wait, there's more. Many people all over the world are trying to solve the same problem simultaneously. If someone else gets to solve faster than you (because your computer is slow), you won't have anything. Thus, splurging on high computing power is a must for mining.
11. Trading
Difficulty: Medium
Time Needed: High
Potential Earnings: Medium to High
This way is not for beginners or those who don't have a lot of time to spare every day. The reason is that you will need to look at patterns and check trading charts by the hour. Since cryptocurrency is of volatile nature, their rates can change very fast in a day. This means that you can purchase coins this time and sell them an hour later.
You can do this if you have prior experience with trading or if you are knowledgeable in crypto.
12. Lending
Difficulty: High
Time Needed: Low
Potential Earnings: Medium
If you are HODLing, you can use peer-to-peer lending platforms to lend your coins. You can get as much as 18% return on your investment if you do so.
The thing is cryptocurrency is not standardized so you need to be extremely cautious. Carefully pick who you are going to lend money to and how to do this.
13. Masternodes
Difficulty: High
Time Needed: Medium
Potential Earnings: Low
A masternode is a computer that holds an entire copy of the blockchain, and is always up to run needed tasks. This is constantly updated in real time.
This is a great way to earn passive income. But you will need the technical know-how to set up a server. You also need to have at least 1,000 to 25,000 coins to qualify to host a masternode.
My Thoughts
You can make a lot of profit, if you learn how to earn money on cryptocurrency. But, it is very risky because of its volatile nature. Also, since everything is done digitally, your money is both nowhere and anywhere… which is scary for me.
I'd rather want my cold, hard cash than rely on something that I can't see. Maybe it's just me being old-fashioned, or maybe I just lack trust in confidence in something that is not regulated.
We have already discussed its risks too, so the choice now is up to you. You can always wonder how to earn money with cryptocurrency or you can give it a try. Your call.
I personally prefer making money as an affiliate marketer. If you want to learn everything that you need to know about affiliate marketing, plus get all the tools to start, visit Wealthy Affiliate.