Is Initiative Q a scam?
You might have seen this around social media sites lately? Over the past year or so, people have been eagerly promoting their links to invite their friends or contacts.
The idea here is that the first few or the early participants of Initiative Q will get "Q" currency, which will amount to a huge fiat money
eventually. Examples of fiat money are the US dollar, euro, and other world currencies.
In this Initiative Q review, we will dive deeper into this currency project to figure out if it is worth your time and participation. Together, we will find out if this emerging currency is legit or just too good to be true.
What is Initiative Q?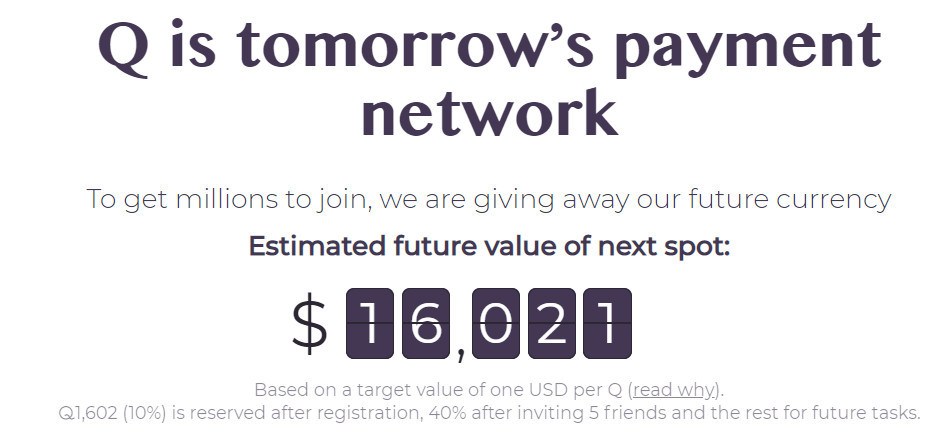 Initiative Q is a brand new currency which is proclaimed to be the next Bitcoin. But unlike the Bitcoin, it is not a new cryptocurrency nor decentralized. The founders say that this global currency will be managed by an independent committee similar to a central bank.
It is a payment program that aims to reduce the cost of financial payments and transfers all over the world. Their goal is to take the place of paper money, payment cards, and wire transfers with a new payment system.
It will be possible by using current payment methods, but are still not enforced up to this day. In a nutshell, Q will turn into a universal currency.
Saar Wilf is the brain behind Initiative Q. He started Fraud Sciences which was purchased by PayPal in 2008. The company offered solutions for transaction verification and fraud prevention. Their automated anti-fraud tools assist online sellers validate buyer's identity and entertain orders that they might consider as questionable in the past.
Considering the founder's credentials, you will definitely think that the Initiative Q project has such promise. Right? Having read all this, can you still ask: "Is Initiative Q a scam"?
How Does It Work?
Initiative Q is attempting to fix the issues with payments. This problem can be addressed by using current payment methods. But as Initiative Q perceived, those methods have not been put in place yet because of the "cause and effect" dilemma.
This means that buyers don't want to use a payment method that retailers don't support yet. On the other hand, retailers don't want a payment method that buyers don't use as they don't trust it. As a consequence, a never-ending stalemate happens as both parties are not willing to lose anything in the process.
For this reason, Initiative Q is inviting people to join their network. Potential users or "Q" owners will give their name and email address to sign up to Initiative Q. After you sign up, you also need to invite 5 more users to join the network.
As of writing, there is no network or "Q" currency yet.
Initiative Q expects to acquire a significant number of users of their network so they aggressively invite people to sign up to their network. This will somehow grant them an authority to say to retailers that they have a sizable network of prospect buyers. This can seemingly solve the cause and effect problem.
So, what happened since its launch in mid-2018? Unfortunately, nothing has really happened yet because buyers don't receive a reward to sign up with methods or tech that are not used by retailers.
Initiative Q is supplying the prospect buyers with an incentive or reward. They have this implied promise to users that they get more Qs when they sign up early. According to their estimates, the future value of Q is going to be huge, so they need to sign up right away.
You don't need to fork over any money to join though. For this reason, many users won't bother to ask "Is Initiative Q a scam?"
Should I Invest in This Platform?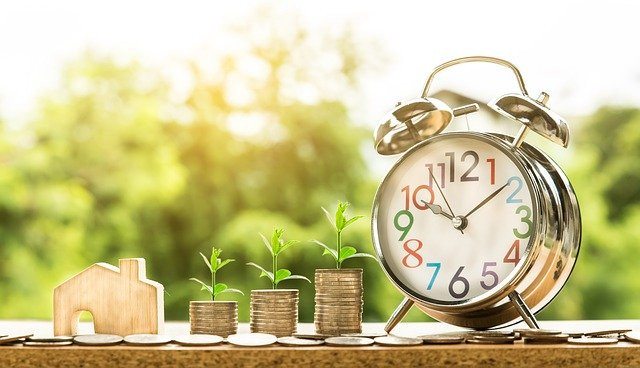 For starters, Initiative Q is not inviting solicitors (yet). They just need people who are curious about the project and are willing to join. Thus, you do not need to invest any money here.
Second, Q is not a currency yet, nor a payment technology. There isn't anything concrete yet so this means that it will take some time before the platform works. As per the Initiative Q's site, network development is until mid-2021. If something goes amiss during their implementation, no one will really lose anything since no one also invested anything.
However, this will change if payments become compulsory. We have money at risk now when this happens. Just like in crypto, you only have white papers and the credentials of the founder to decide whether you will invest or not.
As already established, Saar Wilf is a notable entrepreneur. His Fraud Services was acquired by PayPal because of its efficiency. This is already saying a lot about his character and achievements, right?
Their website lists their timeline of events. In 2020, they will select area to launch Q, recruit members to form the monetary committee that will oversee the Q, and hire Q agents per location. This will be followed by enlisting sellers to accept Q as payment, selling Qs to investors, apps distribution, retailer integration, and lastly, network launch.
If their milestones don't push through as planned, this should be a cause for concern, especially to those who have invested in the project.
One thing is sure right now. There are risks involved in any project.
Is Initiative Q a Scam?
I did a Google search (as usual) on Initiative Q and I found a bunch of articles telling about pyramid schemes and scams similar to Initiative Q. This naturally intrigued me. I mean, why would Google think that scams are related to that name or search?
Another thing worth noting is that it is regularly reminding you to invite people to join and post about it on your social media accounts. They are really keen on having as many people sign up to the network.
So is Initiative Q a scam? There are really many claims about that, but the founder, Saar Wilf, has argued against those accusations. Here are just some of them:
Q will be erratic and unstable just like any cryptocurrency.
Wilf's (W) answer: Q will be slowly released in public to ensure balance and stability. Their chosen economic model will make sure of that.
$2 Trillion currency value claim is unattainable.
W's answer: this will push through if there is a new currency that is popular and very much in demand.
If truth be told, there are really lots of articles that point that Initiative Q is not legit. But when you think about it, no one lost their money yet… because no one actually bought anything, there is no Q currency yet, and no network for it.
So it is not right to call it as a scheme, scam, or deception just yet. The network is not proven yet so we don't know anything about it for now. Let's just wait and see as it unfolds.
My Thoughts

Is Initiative Q a pyramid scheme?
A pyramid scheme is a system where a company makes money by recruiting people to join their network and use their money to pay earlier members. The more people they recruit, the more money they have. This system fails when there is no one else to recruit as money no longer enters their system.
This is not the case with Initiative Q as there is no money involved here. They only need your name, email address, and IP address. If ever the platform discontinues, those data collected will be deleted.
Is Initiative Q a scam? Nobody knows for now because they have not implemented anything yet. We don't know for sure if they will be successful or if Q will be worth a lot in the future.
Bitcoin's value goes up and down. Last December 2019, its worth was $7,411.32 but it is now worth $9,422,04. Q is not Bitcoin though, and it does not exist yet.
You can give Initiative Q a try if you are interested in it. After all, you only need your name and email address to sign up. If the project succeeds, then good. But if not, you have not lost anything anyway. Again, let's just wait and see.
Do you think this Initiative Q review is helpful? Please let us know.
By the way, if you are here because you hope to make money with Q, then you should read about making money with Wealthy Affiliate. Building your own online business, is the best option of becoming financially independent nowadays.