Virtual private network or simply VPN is a great idea.
A VPN is a private network that uses encryption and other security measures to send data privately and securely through a wide area network (WAN) like the internet. It is a service that lets you access the web in a private and safe manner.
How Does VPN Work?
The information goes on to the VPN server to the target online site or destination. The site receives the data coming from the VPN server and not from the origin of the information. In short, you cannot be identified. It directs your connection through a server and hide your online activities and history. Even the network you are connected to—library, coffee shop, etc., will not get through your information.
VPN service providers say that VPN turns any public network into a public network. It can also protect information like location, credit card details, and login credentials. It addresses many security problems.
VPNs are used by businesses with several office locations for sending data. The VPN provides an encrypted connection to securely send the data. VPNs are also useful when employees need to work from home and access data on their office computers. These were the scenario before privacy and security issues arise.
The main threats to VPN include public network and internet protocol (IP) tracking. According to a study, an estimated five percent of people each year become victims of identity theft. You need to be extra careful in connecting to publicly available Wi-Fi.
It is easy for the hackers to create a dummy network with a name designed to trick you. If you see suspicious networks, as much as possible avoid connecting. A VPN can encrypt your data so hackers will not be able to access any information and will merely see that you are protected by a VPN.
Your IP address can also be used by hackers to track down your identity and location. A VPN can mask your IP address by having the traffic routed to a VPN server, which will help you stay anonymous. This is called the tunneling protocol. It can also prevent cyber criminals from attacking websites.
What Are the Characteristics of a Good VPN?
There are more and more people who opt to use VPN. A reliable VPN has to be secured, has high number of servers available and does not limit your connection.
In getting a VPN service provider the first thing that you need to check are the security settings and encryption level. A good VPN has a minimum standard of 256-bit encryption. Techopedia explained 256-bit encryption as the length of the encryption key used to encrypt a data stream or file.
A hacker will require two 256 different combinations to break a 256-bit encrypted message. This is impossible even if to be performed using the fastest computers. Most VPN companies provide a variety of VPN protocols.
A VPN protocol is defined as the set of instructions to establish a secure and encrypted connection between your device and a VPN server for the transmission of data (Taylor, 2019). You should know that Point-to-Point Tunneling (PPTP) is an older protocol and is said to have weaknesses. This is no longer considered as safe protocol. The combination of Layer 2 Tunneling Protocol (L2TP), which is a great tunneling protocol and IPsec (which encrypts the data) is a great option for any service (Philips, 2015).
The number of servers available is another thing that you should consider. This is to avoid the risk of losing connection speed. Lastly, the VPN should run at acceptable connection speeds. It should not be placing a limit to your connection.
VPN is designed to promote security, but is our information safe? Some disadvantages of VPN include slow internet speed, the service provider may check on your online activity, additional cost for the network connection, you are prone to hackers and sometimes, the VPN cannot falsify locations. Sounds weird, right? So why is VPN security a hot topic among IT professionals?
A VPN has a very huge capability—navigation privacy, location restrictions, data encryption, filters, providing, and adaptability with all applications.
VPN and Security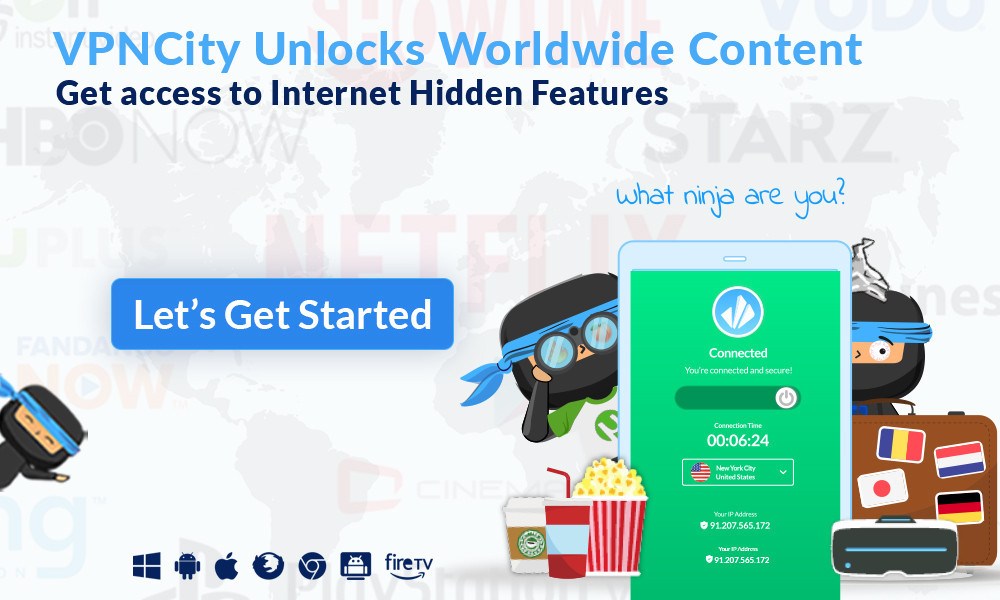 Some VPN providers are interested in our information because they can use it to trade with other companies who may need it. VPNs also attract many hackers. Remember that when we use a VPN, the data will have to go through two different connections. Chances are it may leak or get lost in any of the two channels. Creating a VPN has been never difficult. Be careful in choosing your VPN provider. There are some VPN providers that offer it for free for the sake of getting your information.
According to Max Eddy, a Senior Software Analyst at PC Magazine, culture around VPNs and how some of these products are marketed has become extremely toxic. VPN companies directly or indirectly encourage creating bogus review sites and giving wrong information. They poison the minds of each other's customers. Often, they fund these types of activities.
It is no doubt that VPN is a great tool for privacy and security, but it has to be configured correctly (Ian Paul, 2018). So, the security and privacy issues can be resolved.
How to Determine If Your VPN Is Secure?
The security can be tested.
Search for your public IP address on Google. Note that your public IP address is a private information that can leak over a VPN. An IP address can also be leaked via Domain Name System (DNS) queries, WebRTC, torrents, and geolocation. There are three tools which you can use to check if there is information leakage.
The first tool is ipleak.net
It is a website that has the capability to check all the mentioned methods for leaking data. Start by comparing the data on the page to your VPN's. After matching, close the site, connect to your VPN and go back to IPLeak. See what you look like over your VPN of choice.
Next is torrent test. This will require you a small torrent file (see magnet link) to run before detection of any possible leakage.
You may also use the geolocation test. This works by keeping your location secured. Do not allow any website to know your location when you are using a VPN. Specify a VPN-only browser. If you do this, you will receive a location request which can be an indicator of data leakage.
The most likely culprit for leaking information is DNS. You may also consider DNSLeakTest.com against leaks.
What Will Be the Future of VPN?
The future of VPN industry is very promising. Several interviews with the experts point out that VPN requirements will skyrocket after Trump passed the anti-privacy bill. This authorizes the internet service providers (ISP) to sell their clients' data.
Countries like UK, Germany, France and Australia may follow. This may mean a tremendous growth for the industry. According to Julian Weinberger, Director of Systems Engineering at NCP Engineering, VPNs will focus on Network Access Control, authentication and will be built into the operating system and will be invisible to end users. Everything will be automated on the VPN client and the management side.
Today, users are aware of online privacy. Soon, everyone will avail VPN.
So, if you need specific advice as to what VPN service provider to use, in my opinion, NordVPN is reliable in avoiding leaks. It's app is easy-to-use as well. A yearly subscription cost is around $70 to $85. Not bad for online security and protection. It does not have any DNS or IP leak settings. Have you heard of CyberSec? It is a setting created by NordVPN that blocks ads, and protects against various malware threats and botnet control.
According to TheVPNLab (August 2019), a company that aims to find the best VPN and take online privacy and security to the next level, NordVPN is also best for Netflix streaming. This is also cited by Adam Marshall (August 2019) in his article entitled, "The best Netflix VPN 2019".
NordVPN takes security seriously. The company's Mac client defaults to IKEv2/IPsec security, and other industry standards are also supported. IKEv2/ IPsec utilizes AES-256- GCM encryption – if it's good enough for the military, it's likely good enough for you (Bellamy, 2018).
NordVPN can give you a number of connections that uses double encryption. Instead of one server, the data will go through a two, making sure that the data will be secure. The company offers security add-ons, such as a kill switch. It stops web traffic when the computer is disconnected from a VPN, has ad-blocking functionality, and can automatically blacklist web pages with questionable security to avoid phishing.
To date, NordVPN has over 5,730 servers in 60 countries and is trusted by tech experts and real users such as Forbes, TEDx, PCMag, Tech of Tomorrow, and many more.
I guess these are enough to say that NordVPN is the trustworthy VPN service provider.
A VPN is a fantastic tool. And, yes, your VPN can be secured with NordVPN.