Is Zilis a scam? You are probably here because someone introduced it to you, but you are uncertain because you have heard of several Zilis complaints here and there.
Don't worry. You are not paranoid. Getting to know this company is a wise move because it will help you run away from scam and identify which options are legit ways to help you earn money online.
It is just normal to research and do your due diligence before committing yourself to a company like Zilis. In this Zilis company review, we will answer the first question you asked and more.
What Is Zilis?

Zilis, Swahili for nutrition multiplied, is a Multilevel Marketing (MLM) company that sells health and wellness products. Other examples of MLM companies are Amway, 5Linx, and Avon.
Health and wellness niche, as you might know by now, is an evergreen niche which means that it is an industry with a never-ending appeal. This niche does not depend on gimmicks to entice buyers because the products are those that people naturally need. Having said so, this is a highly competitive niche. This is probably why Zilis focused on CBD and hemp oil merchandise.
Cannabinoid (CBD) is derived from marijuana and is said to provide various benefits sans the "high" and intoxicating part. The reason for the absence of high in CBD products is that Tetrahydrocannabinol (THC) is taken out from the content.
Anyhow, Steven and Angie Thompson are the founders of Zilis and they put up the company in 2015. As per their website, they have extensive experience in the health and wellness industry, and also in direct selling.
Since the company's inception, they have gotten noise most especially in their social media accounts. Many have already talked about the benefits they are reaping from joining the company, while many others have nothing but Zilis complaints.
What Can You Do With Zilis?
As already mentioned, Zilis has some hemp oil and CBD-related products.
Basically, there are two reasons why people join Zilis. The company lets you become a product distributor and earn money through sales. Another reason is to get commissions from inviting people to join the company. These are two opportunities that will be difficult to pass up for those who are looking for ways to earn money.
By the way, what products are they offering?
What Products Are They Selling?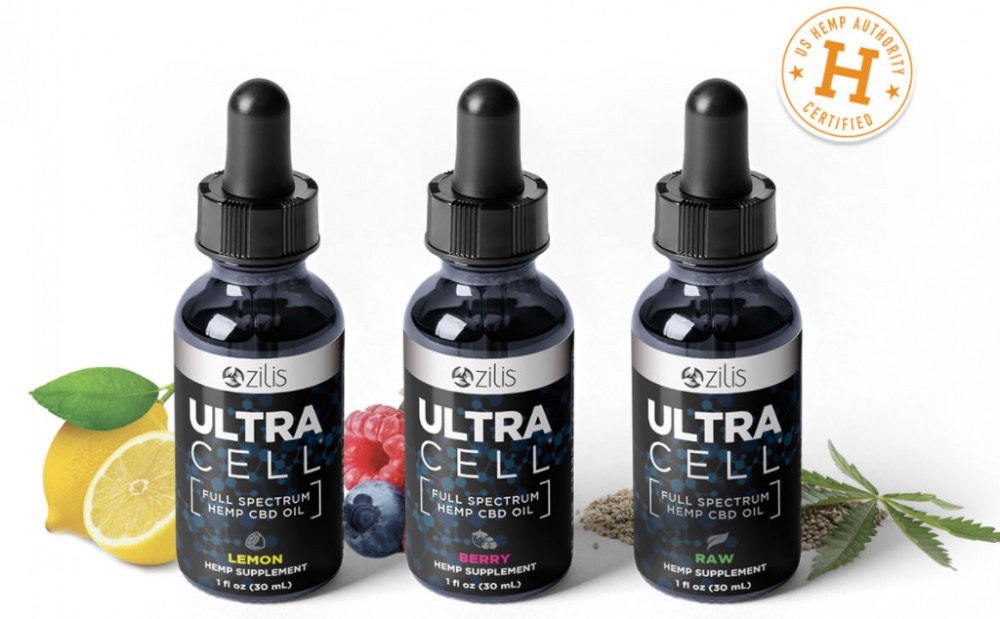 Before we discuss that, let me just tell you something I discovered that made people question "is Zilis a scam". First is that the company does NOT make their own products. The founders buy the best hemp oil and CBD products and resell them as the company's own.
Second thing worth noting is that you won't be able to see the product prices on their websites unless you log in or come from an ambassador's referral link.
Anyhow, UltraCell and UltraCBG are their flagship products. These are full-spectrum CBD & CBG oils which are also water-soluble. 30ml of each product will set you back $149.95.
They also have UltraCell Topical which is another full-spectrum, water-soluble, topical cream with CBD and essential oils. The 60ml costs $149.95
The rest of their products are hemp-free. They can be consumed on their own or taken together with UltraCell and UltraCBG. They are the following:
UltraEdge – for better concentration, energy boost, and cognitive supports. It costs $119.95 per 60ml.
UltraDream – supports high quality sleep. It retails for $69.95 per 30ml.
UltraIce – promotes optimum performance for $69.95 per 30ml.
UltraBurn – for $69.95 per 60ml, you will get more energy while you lose weight.
Their products are offered in packages or combo packs. If you want to get more information about them, you can visit their website (but again, you will need to login), or if you want to, you can look for Zilis ambassadors as their sites can show them.
Now that you know that they have products, can you still ask "is Zilis a scam"?
How Do I Make Money?
We all know you are eager for this part of the Zilis review. So let's get started.
As already mentioned, there are two ways to earn money. One is to get commissions by selling their products. Another is through recruiting people (and then getting commissions for the sale they make).
Zilis requires their distributors to sell a certain amount of products per month to stay active. Therefore, it is important that you also recruit active members into your team so you can get bonuses from their sales (or maybe from their own purchases).
How Much Money Do I Need to Join?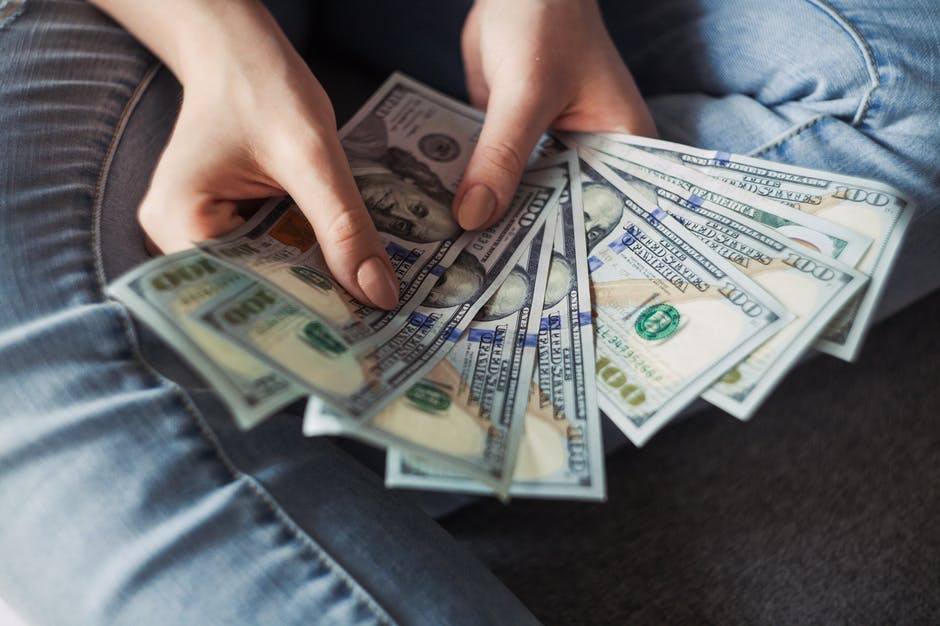 You will have to shell out $99 to become a Zilis ambassador. After which, you will get a CBD oil to try their product.
However, you will be convinced to buy any of their enrollment packs. Their Bronze pack costs $199, while silver and gold packs cost $599 and $1299 respectively.
But wait, there's more.
What the ambassadors will not tell you (but this Zilis review will) is that you will need $29 per month to access the Pro-cloud. This is said to help you track your sales and the people you recruit (and your upline too). This is just a software – no training or anything else.
And it does not stop there.
You need to sell 50PV or personal volume (equivalent to one CBD oil costing $99) every month to retain your active status as ambassador. If you can't sell, this means that you need to buy one yourself. So here's the breakdown of costs:
$99
$199 (if you are going to buy the bronze pack)
$1,188 (99 x 12 for CBD oils that you will buy per month if no one buys from you)
$348 (29 x 12 for Pro-cloud)
So for your first year as ambassador alone, you will need $1834 (or more if you purchased the more expensive enrollment packs). From this data alone, we can understand why there are so many Zilis complaints.
What Are The Ways to Earn?
Usually, MLM companies make it difficult for their recruits to understand the compensation plan. This is true for Zilis too. Anyhow, Zilis says there are 9 ways to compensate their members:
Retail commissions
Fast start bonus – $20, $60, or $130 commission for having someone buy an enrollment pack
Binary team builder – bonus from forming a team/downline
Generational bonus – bonus from recruit's sales
Infinity residual bonus – when you reach high rank
Blessing bonus – to give to charity
Jeep bonus – for high ranks
Healthcare bonus – for high ranks
Global bonus pool – for high ranks
You will need to comply with the requirements below to get to a specific rank
Confusing, right? They will tell you that there are lots of ways to earn money. But the truth is that most of the ways to earn in Zilis is by recruiting people. This right here is outright a pyramid scheme.
What Are The Things I Like About Zilis?
This Zilis company review also has good things to say about Zilis.
They sell good products – the reason they outsource their products is that they want to collect the best and then sell them. You should know by now that there are tons of CBD oils that are not high quality and that you need to avoid. You can check out their reviews if you don't believe me.
They pay it forward – they match every Zilis sale with donations to different countries that need help.
What Are The Things I Don't Like About Zilis?
The products are really expensive – if you look for CBD oils on Amazon, you will see tons of best-selling and highly rated products that cost way too low compared to their price. Why would I spend $99 for something I can buy for only $5 to $20? Is there anything special in them that others don't have? This is just so baffling.
It is an MLM company – sorry, not sorry. I don't like the need to recruit more people to join the company to earn money. Out of 9 ways, only 1 way DOES NOT involve inviting people to join.
You need to spend a lot – did you see the breakdown and computation for one year alone? And that's just the bare minimum. How will you make money if all you have goes to purchasing products to maintain active status?
Shady background of founders – they have nothing to show for and there is not enough proof of their extensive experience. You will not find any of the companies they have previously worked for. You can't even read anything about them anywhere except on their website.
They do not manufacture their own products – how will they know if the products they are selling are safe and effective if they do not know the actual process of product creation? I personally think that it is important to make your own products to ensure the quality.
Conclusion
Is Zilis a scam? Legally speaking, it is NOT a scam since they have products. However, one truth remains and it's that they are MLM which is only good if you are on the top rank.
I prefer making a decent living with affiliate marketing. The great thing about this is that you are free to promote any product from any company. Plus, you don't need to convince people to join your company. You don't need to sell a particular amount to remain active or to receive commissions. For these reasons, I stuck it out with affiliate marketing.
If you are lucky enough, you will find a platform that will equip you with the right knowledge and resources. I found this in Wealthy Affiliate and I must say that it is the best so far. So why don't you give this a try instead of enduring Zilis complaints and wondering"is Zilis a scam?"