This article was written by Joel, a guest writer.
You have probably heard of cryptocurrencies like Bitcoin. But you may still have no idea how they work or how to profit from trading them.
Trading crypto is quite similar to trading commodities or stocks. There are various trading methods that everyone interested should be familiar with. And online brokers often provide their own educational videos and tutorials to make it easier to learn the ropes.
What Are Cryptocurrencies?
Cryptocurrency is a combination of crypto and currency. It is a currency (where accepted) and it is encrypted (crypto). Cryptocurrency is a virtual currency stored on a software platform or in a database called a blockchain.
The first cryptocurrency — Bitcoin — was created in 2009. Other forms of cryptocurrency that are not Bitcoin are called altcoins. These altcoins include Ethereum, Ripple, NEO, and Bitcoin Cash.
What Moves Cryptocurrency Prices
Before you begin trading crypto, you should know what factors cause cryptocurrency prices to move up or down. And it is this price movement that dictates whether a trader profits or not while trading crypto.
The Bitcoin standard places a cap of 21 million Bitcoins ever being created. At this time, there are approximately 18.5 million Bitcoins. So about 88% of the available Bitcoins are in existence. If demand starts to outstrip supply, the price will go up. If more retail stores begin to accept cryptocurrencies, then the demand could go up even more.
In addition to supply and demand, other factors that can cause cryptocurrencies price movement include:
● Good and bad press can affect the price, sometimes in a dramatic fashion.
● Major events like security breaches, economic events, and regulatory changes in the cryptocurrency markets.
Crypto Trading Strategies
Some of the various ways to trade crypto include:
Day trading
Trend trading
Hedging strategy
HODL
Contracts-for-difference (CFDs).
We will look at each in turn.
Day Trading Cryptocurrencies
A day trader will almost always buy and sell during the same day. This reduces the risk of something happening overnight that can adversely affect a trade. Day trading also avoids any overnight funding charges.
Day traders are trying to profit from the short-term volatility in the cryptocurrency markets. And given the volatility of most cryptocurrencies, there is a lot of potential — both to profit and to lose.
Trend Trading
Trend trading is nothing more than going with the trend. If the trend for cryptocurrencies is up, you will buy or go long. If the trend is down, they will short cryptocurrencies. Once the trend starts to change, they will close out their position and possibly trade in the opposite direction.
After watching the price movement of cryptocurrencies, a trader will get a feel for the trend and what affects the price trend. Learning how to chart price movements is very helpful when trend trading. There are analytic tools to help with this.
Hedging
Hedging involves holding and selling crypto at the same time. This strategy is used when a person owns crypto and also sells short because they feel the market may go down in the short-term. If the market does go down, they will lose money on the crypto they own but profit from the crypto they sold short.
There are also complicated hedging strategies that involve buying and selling crypto contracts for difference (see below). The key is to make more money on one side of the trade than is lost on the other side of the trade.
HODL
HODL is an acronym that was started because of a typo in a trading chat room of the word "hold" and has come to mean "Holding On for Dear Life." It is a buy and hold strategy for the long term. The idea is to hold on to your crypto despite roller-coaster moves in the short term. Remember when a single Bitcoin was $7? Now it's over $19,000.
The advantage to hodling is that it doesn't take a lot of skill or involvement, like day trading. And it doesn't take a great deal of knowledge about cryptocurrencies. If a person believes that in the long-term, cryptocurrencies will rise, they will buy and hold.
Contracts for Difference (CFDs)
CFD trading is profiting from the difference between the price of the underlying asset at start of a contract and when the trader exits the contract. If a trader buys a Bitcoin CFD, they are betting that the price of Bitcoin will go up. If a trader sells (or "short sells") a Bitcoin CFD, they are betting that the price of Bitcoin will go down. Note: with CFDs, the trader is not buying the actual cryptocurrency. They are placing a bet on the future price movement of Bitcoin.
One advantage of trading CFDs is that you don't have to put up all of the money for the price of the contract. This is called leverage, or margin trading. It is risky because you could lose much more than you originally staked.
Conclusion
The main purpose of trading is usually to make money. Trading cryptocurrencies allows traders to profit, whether the price of cryptocurrencies is rising or falling. The key is to be right on the price movement direction.
Trading is quite risky, so it is important to learn about technical analysis like charting and learn about risk. Always have an exit plan for when a trade starts to go against a position. Or become a hodler if you want to get into crypto but don't want to engage in high-risk trades.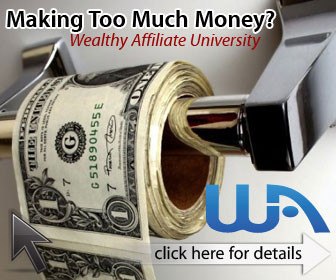 Click here to read more about earning with cryptocurrency.
Trading cryptocurrency is risky. If you're looking for a safe way of making money online, then you should rather sign up for free with Wealthy Affiliate and learn affiliate marketing.